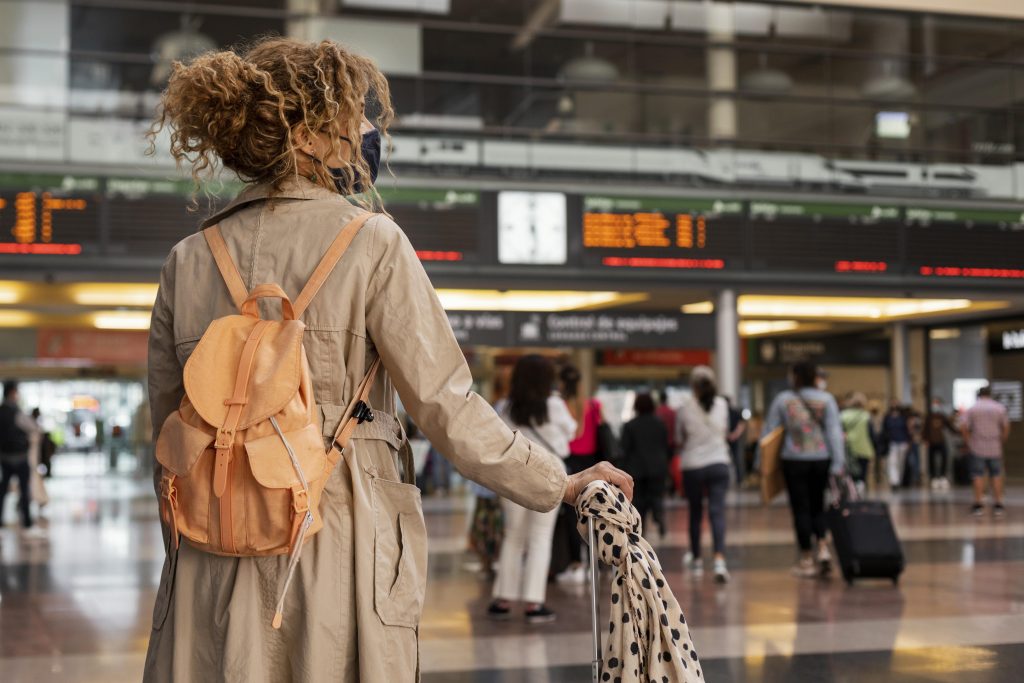 Image credit: Freepik.com
There's a huge relief in getting vaccinated and as more and more Americans are building immunity, there's a rapid uptick in the travel industry. Nearly 70% of respondents in a recent survey said they are planning leisure travel within the next nine months, according to Forbes. 
If you have made travel plans within the U.S. or abroad, make sure you have a foolproof health insurance plan that covers you anywhere you go. Most of the health insurance plans won't cover your medical costs or emergency costs outside the state you are in. Hence, it's extremely crucial that you revisit your health insurance plan or check with your insurance agent about the in-network and out-of-network charges to avoid last-minute surprises and financial heartache. 
After careful research, here's a list of the best health insurance networks that you can join in and fully trust when traveling – they are designed to provide the highest level of benefits and save you money. I have divided this post for under 65 travelers and above the age of 65 travelers. 
For under 65 travelers –
1. BlueOptions PPO/EPO
It is Florida Blue's largest network with over 30,000 doctors. When you're a BlueOptions member, you take your health care benefits with you across the country and around the world. The BlueCard Program gives you access to doctors and hospitals almost everywhere, giving you the peace of mind that you'll be able to find the health care provider you need. Though it has the most popular and benefit-rich plans, expect to pay a higher premium for this network. 
Why choose BlueOptions PPO when traveling?

Our expert agent says that, when traveling out of the state of Florida and need to see a doctor of your choice, with Florida Blue's PPO network, you have the flexibility and freedom to choose the doctor and hospital of your choice within the United States and in over 200 countries and territories around the world through the BlueCard Worldwide Program.
2. BlueCare HMO
It is Florida Blue's middle-tier HMO network. It has over 29,000 doctors, 231 hospitals, and major pharmacy chains. Since it is an HMO network, it doesn't cover out-of-network services outside of Florida except for emergencies. 
Why choose BlueCare HMO Network when traveling?

Although BlueCare is an HMO, it is one of Florida Blue's largest networks of doctors, hospitals, and pharmacies. You'll choose a dedicated primary care doctor and a specialist when you need one, no referrals required. Typically HMOs require a referral to see a specialist. With the BlueCare HMO Network, you do not need a referral to see a specialist. 

3. Blue Select PPO
This is Florida Blue's smallest PPO network with over 16,000 doctors, 100 hospitals, and major pharmacies.
Why choose Blue Select PPO Network when traveling?

The advantage is that you would still be able to use it in and out of the network and find cheaper plans.  
For above 65 travelers –
If you are above the age of 65 (Medicare Eligible) and traveling, these are your best options – 
4. BlueMedicare Choice PPO Plan – Florida Blue Medicare Advantage Plan
5. BlueMedicare Value PPO Plan – Florida Blue Medicare Advantage Plan
Why choose Florida Blue Medicare PPO Plan when traveling?

Our Florida Blue Medicare PPO Plans give you the flexibility to choose doctors and specialists outside of the network and without referrals. In addition, our PPO plans give you the opportunity to save with low out-of-pocket costs and access to one of the largest network of providers.
Our expert agents are here to help you plan your travel and select a plan. You can call them at 866-261-7104 for free, no-obligation advice. It takes nothing more than a phone call (866-261-7104) to ensure a secure trip and create happy memories. We are here for you to make that happen.